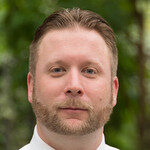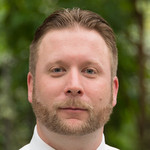 Matthew Ross
Board Member - Board of Directors
"I took a walk in the woods and came out taller than the trees." –Henry David Thoreau
Joined Wild Ones: August 15th, 2012
Board Term: 2020-2024
Serves on: Board Nominations, Honorary Directors (co-chair), Native Garden Design and Photo Contest Committees
Contact: [email protected]
Chapter: Wild Ones Southeastern Pennsylvania
Favorite Native Plant: Dotted Horsemint (Monarda punctata)
About:
Matthew Ross is the Director of Continuing Education at the world-renowned Longwood Gardens in Kennett Square, Pennsylvania, where he manages more than 175 educational programs. Prior to his arrival at Longwood Gardens, Matthew spent six years in Toledo, Ohio, where he worked as a horticulturist at Toledo Botanical Gardens, instructed nearly 20 courses as an instructor at Owens Community College, and developed a nearly 5-acre urban farm and training center. As part of the site plan for the Robert J. Anderson Training Center, Matthew worked with the local Wild Ones chapter, a myriad of conservation organizations, Toledo Botanical Garden, and his students to source, cultivate, and install tens of thousands of hyper-local native plants throughout the property. Matthew is a passionate Partner-at-Large and has been on the Wild Ones National Board of Directors since 2017. He has served as a judge for the Seeds for Education program, represented Wild Ones at the Monarch Joint Venture annual meeting, and advocated for the use of native plants through a variety of lectures, articles and online programs to reach a national audience. Prior to joining the national board, he was a member of the Oak Openings Chapter from 2009-2014 where he served as a local board member, newsletter contributor, and organized several collaborative programs.
What inspired you to become involved with Wild Ones:
I am inspired by the beauty of nature every day. Despite the turmoil of the world, the stress of work and life, I have always found my peace and solace in nature. Being able to share that passion for the outdoors and native plants is what drew me into the Wild Ones. Being connected with fellow native plant advocates through the activity of our organization at the chapter level, by interacting with the board, and getting a chance to discuss the bigger picture with our Honorary Directors keeps me inspired and I am forever grateful.