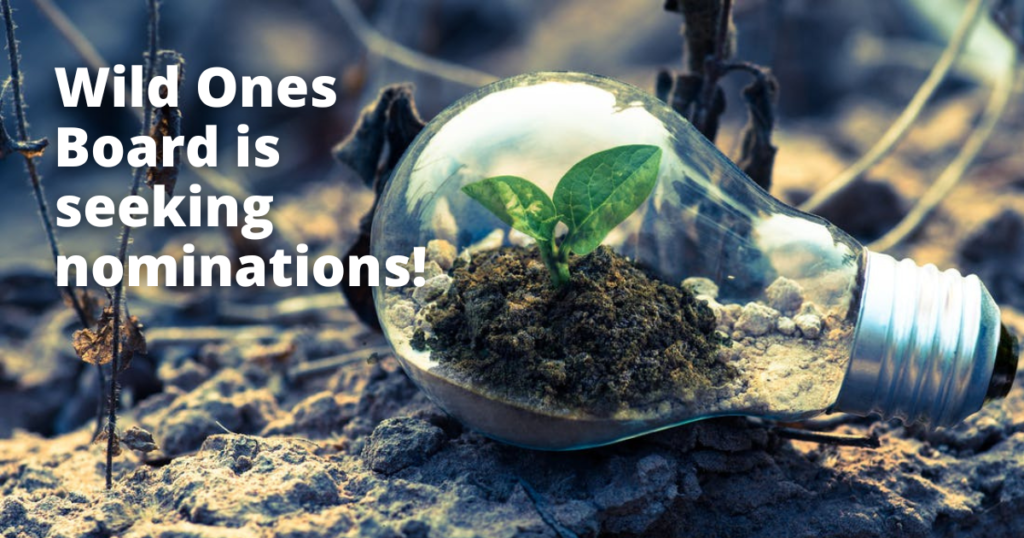 Do you know a strong candidate who could serve on Wild Ones national board of directors? We are recruiting June 11th through July 9th for seven openings on our board for the 2023-2026 Director Term!
---
Wild Ones promotes environmentally friendly, sound landscaping to preserve biodiversity through the preservation, restoration, and establishment of native plant communities by:
To continue offering these important tools and resources to help save our environment, we need your support! Will you make a gift today to help spread the word that native plants are our best hope to save our environment?
Thank you in advance for your support. You are helping to provide a better future for the next generation!
Together, we can save the Earth, one yard at a time.
---
Our Proud Partners