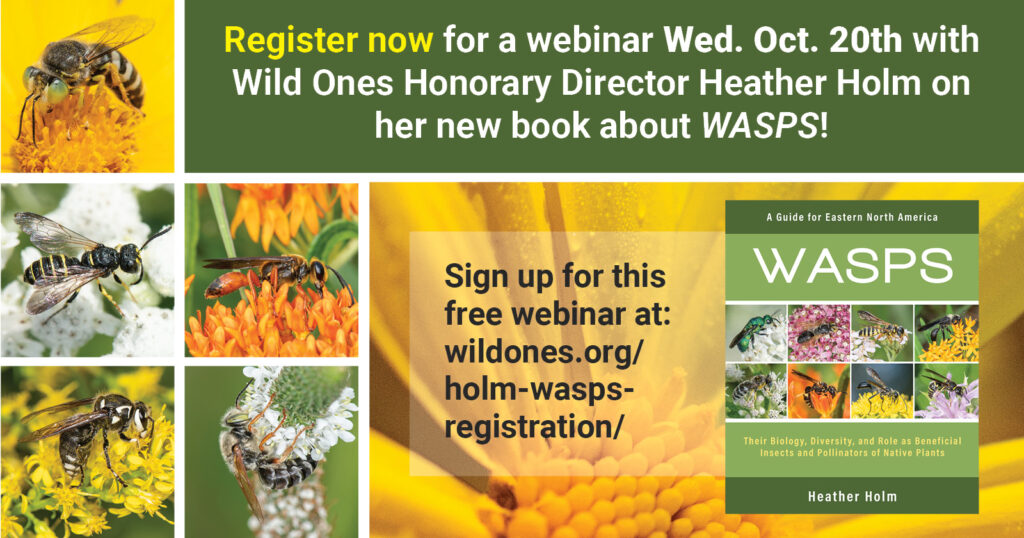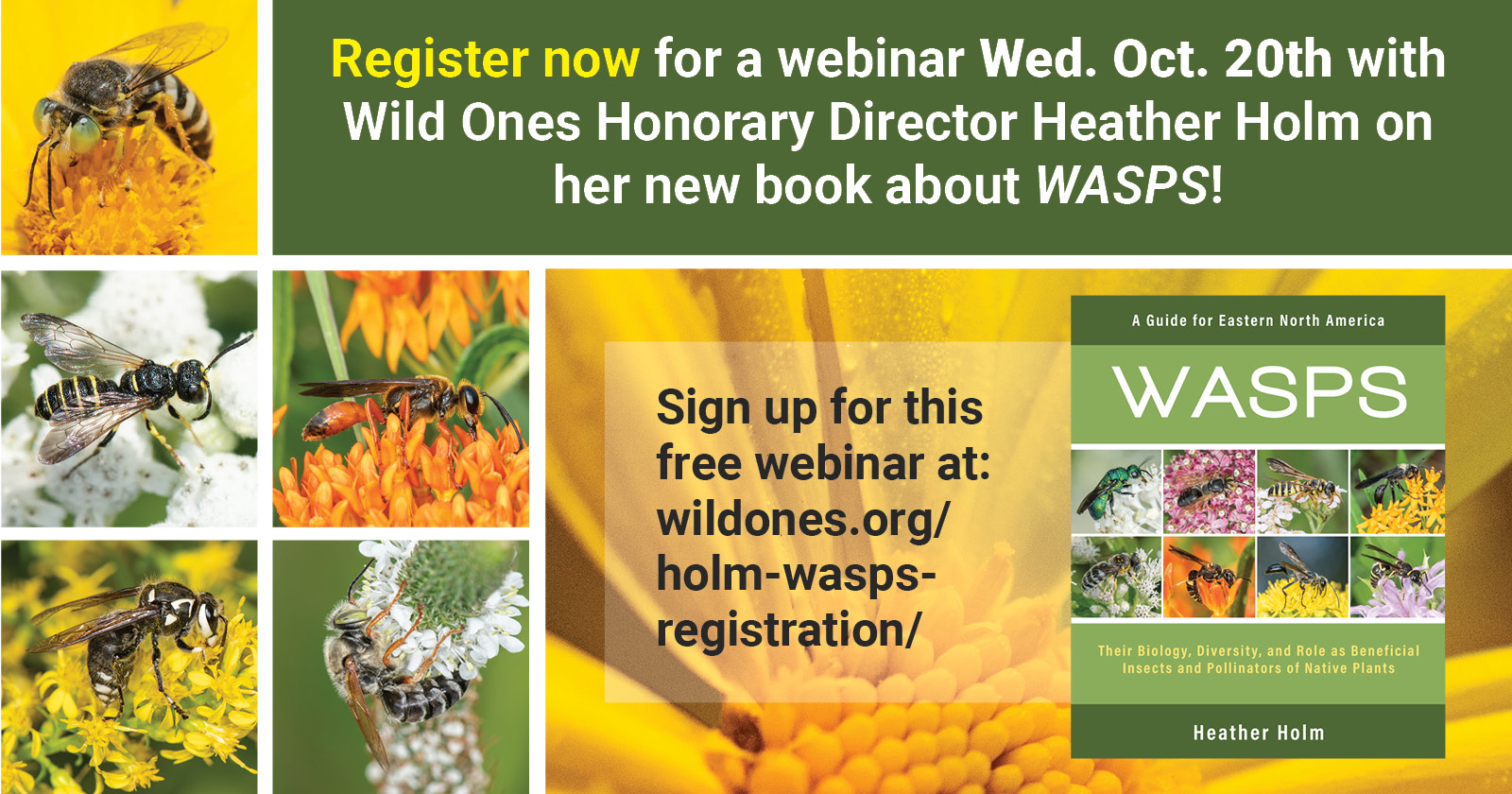 Wild Ones Presents 'WASPS: Their Biology, Diversity, and Role as Beneficial Insects and Pollinators of Native Plants' by Wild Ones Honorary Director, biologist, pollinator conservationist, and author Heather Holm' on Wednesday, October 20th, 2021, 6:00 p.m. CDT
Holm will be sharing from her new book, "WASPS," which features approximately 150 species of flower-visiting wasps that occur in eastern North America, and the specific native plants and habitat each species depends upon. This webinar is free and open to the public.
---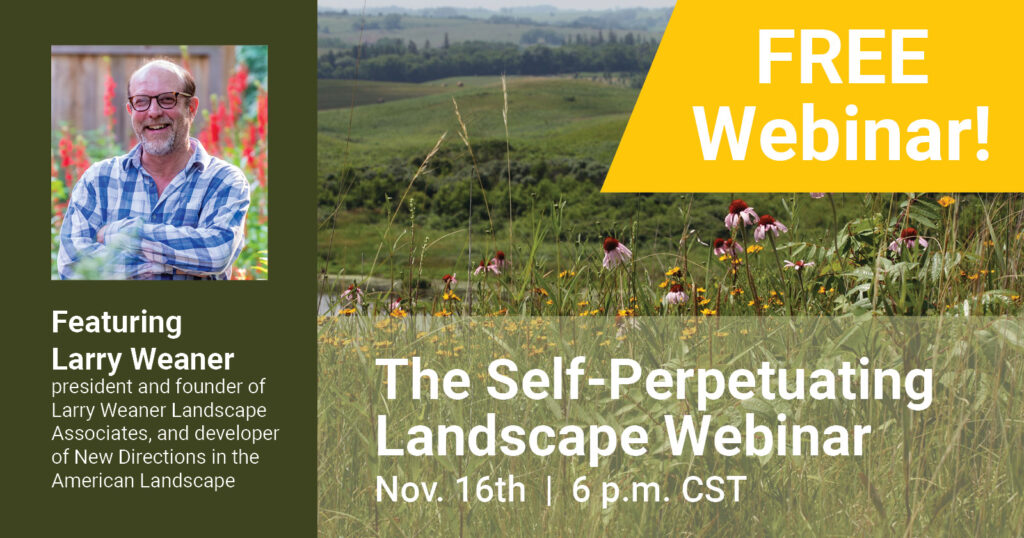 Wild Ones Presents 'The Self-Perpetuating Landscape' webinar by Larry Weaner on Nov. 16th, 2021, 6 p.m. CST
---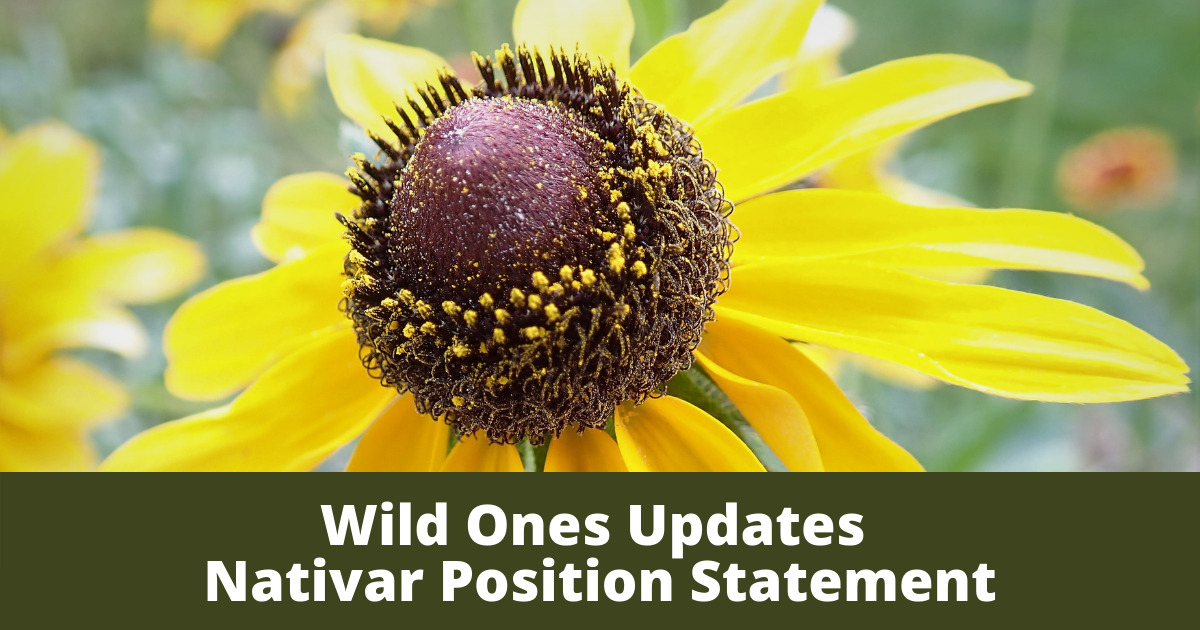 Wild Ones Releases Revised Nativar Statement
This new nativar position statement was revised and updated by the Wild Ones Executive Committee in 2021, with input from the Honorary Directors, and approval by the Board of Directors.
---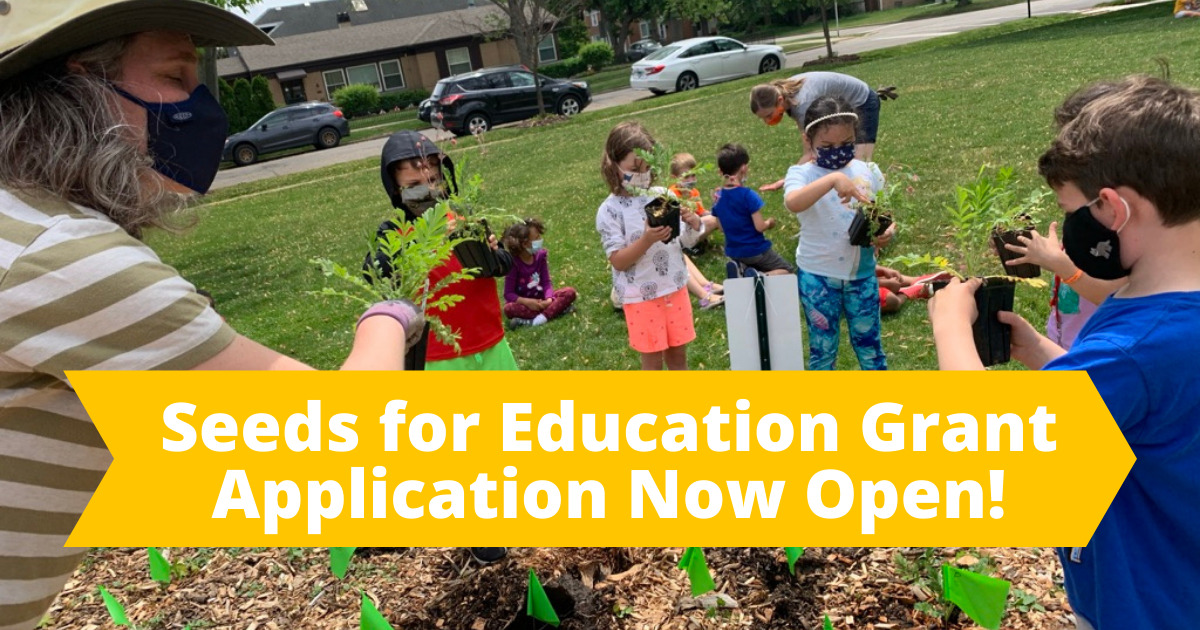 The Wild Ones Lorrie Otto Seeds for Education grant program is now accepting online applications for projects to be funded in 2022!
Applications must be submitted between now – November 6th, 2021 at 11:59 p.m. CT.
---
Wild Ones Presents "The Nature of Oaks: The Rich Ecology of Our Most Essential Native Trees" by Dr. Doug Tallamy
---
Wild Ones promotes environmentally friendly, sound landscaping to preserve biodiversity through the preservation, restoration, and establishment of native plant communities by:
To continue offering these important tools and resources to help save our environment, we need your support! Will you make a gift today to help spread the word that native plants are our best hope to save our environment?
Thank you in advance for your support. You are helping to provide a better future for the next generation!
Together, we can save the earth, one yard at a time.
---
Our Proud Partners