Learn about how native plants and phytoremediation can be used to improve soil, air and water quality by removing or transforming common environmental contaminants found in urban, suburban and rural settings. The concepts and species discussed in this presentation aren't limited to green infrastructure or large-scale remediation projects: they can be applied to residential, commercial and municipal landscaping projects as well. Learn how to pay attention to surrounding land uses and activities to know how to select species for your next native plant project that will benefit the environment beyond providing habitat for pollinators and wildlife. Topics covered in this presentation will include rain gardens, stormwater management, pesticides, heavy metals, carbon sequestration, outdoor air quality and more!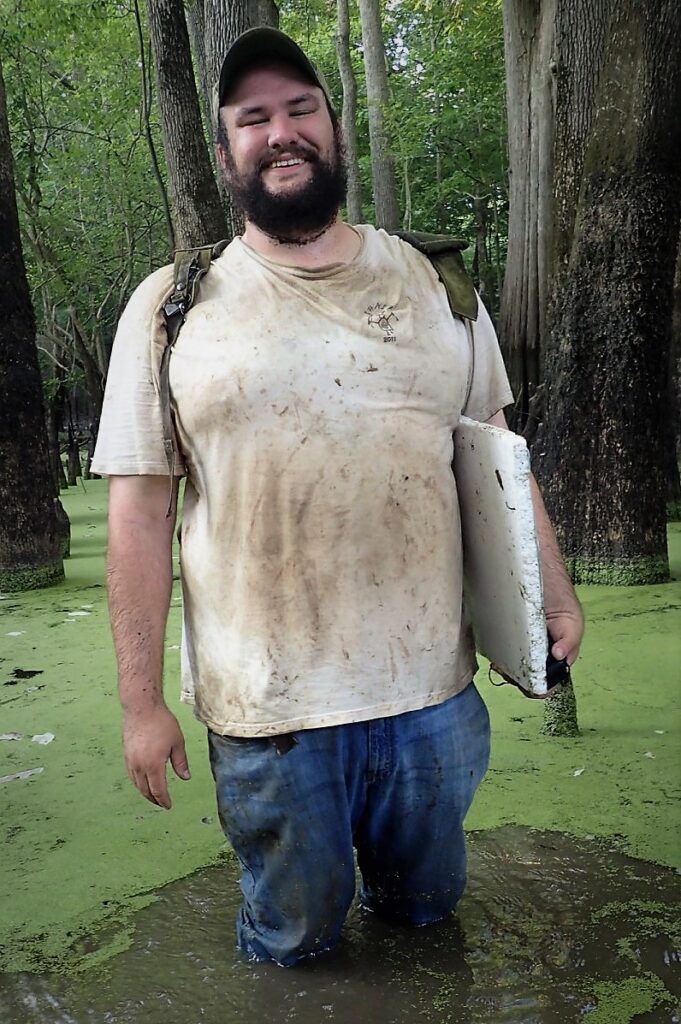 About the Speaker:
Wild Ones National Board Member Eric Fuselier is an Environmental Scientist at Olsson where he conducts environmental impact studies and works with civil engineers and landscape architects to minimize the environmental impact from the infrastructure projects they design. Eric chartered the Ozark Chapter in 2020, where he also serves as chapter president. Eric and his wife purchased an illegal dumping ground in northern Arkansas in 2014, and after cleaning it up and building their cabin with help from close friends and family, they have been working to establish native plants to replace all of the trash and invasive species that had taken over before purchasing it. Read more about what inspired Eric to become involved with Wild Ones on his Board bio.
Additional Resources:
This program is an introduction to 'Native Plants, Phytoremediation & Green Infrastructure'. Wild Ones is working with speaker Eric Fuselier to provide additional resources around this important topic. Resources will be posted on this page as they become available.
Please click the following links to review/download materials from this program:
Ozark Native Plants for Phytoremediation — Eric Fuselier
The following links list plant species native to the Ozark region that are suitable for soils with mild to moderate levels of contamination or planted as part of preemptive phytoremediation measures in locations at high risk for environmental damage.
Please visit the Wild Ones Ozark Chapter for additional lists of Ozark region native plants for diverse residential garden and public landscape applications: