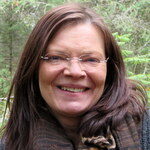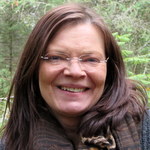 Rita Ulrich
Secretary - Board of Directors
"Never send to know for whom the bell tolls; it tolls for thee." -John Donne, 1642
Joined Wild Ones: March 18th, 2015
Board Term: 2018-2022
Serves on: Executive, Finance and Governance (chair) committees
Contact: [email protected]
Chapter: Wild Ones Twin Cities
Favorite Native Plant: Bur Oak (Quercus macrocarpa)
About:
Rita has spent most of her career in the nonprofit sector, working as a project manager, evaluator, researcher, writer, editor, and executive director. She has a BA in Psychology and a Masters in Planning. Early in her career, she lived in Nairobi, Kenya, doing research and managing projects for a nonprofit environmental think tank and the United Nations Environment Program. Her work touched on many areas including women and development, sustainable urban design, housing and self-help programs, natural resources and regional conflict. Wildlife safaris and climbing East Africa's snowcapped Kilimanjaro and Mt. Kenya offered exhilarating breaks from work. While leading a neighborhood organization in Minneapolis, Rita and her team partnered with the Park and Recreation Board to create the Minneapolis Monarch Festival. In five years they grew the festival from 1,000 to 10,000 visitors. It has become a model and inspired similar festivals around the country. Rita's current interests are the interconnected areas of sustainability, racial equity, indigenous rights, and climate justice.
What inspired you to become involved with Wild Ones:
Having grown up in a natural setting, Rita would tell you that nature is part of her DNA. She got hooked on native plants because one of her lead volunteers in Minneapolis was also a Wild Ones member. That, and she could never grow vegetables.