Honorary Director Donna J VanBuecken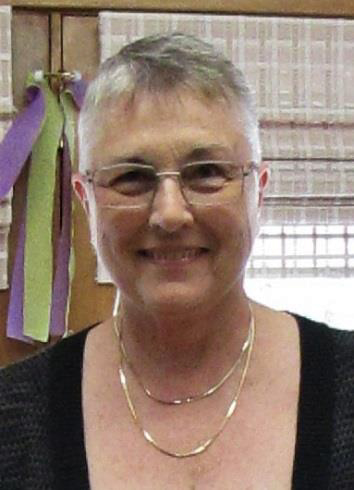 Since her 1986 introduction to natural landscaping and native plants, Donna VanBuecken has been a leader, role model, advocate, advisor, teacher, and steward for native plants, natural landscaping and biodiversity.
She was Wild Ones' first executive director (1998-2015), starting as Wild Ones' first administrative secretary (1996-1998). Since her retirement from Wild Ones, she writes a natural landscaping blog Accent on Natural Landscaping.
As president of Accent on Natural Landscaping, Donna has spread the word about native plants and natural landscaping, consulted with local nurserymen and provided administrative support to small not-for-profit organizations for more than 20 years.
Her publications include the four editions of Wild Ones Landscaping with Native Plants, five editions of the New Member Handbook, and 25 Years and 35 Years of Wild One—Native Plants, Natural Landscaping. She collaborated with John Stiefel to publish his late wife Janice's book, The Outside Story, which contains all the native plant articles Janice wrote for The Wild Ones Journal; the book was dedicated to Wild Ones.
Donna's other collaborations include development of several websites – for Wild Ones, the Wisconsin Conservation Hall of Fame, Eagle Days Along the Fox, and her own. She edited the Wild Ones Seeds for Education Tapestry of Learning video as well as the second edition of Wild About Wildflowers for DVD. She prepared keynote talks by Douglas Tallamy on "The Value of Having Native Plants in Our Yards and Creating Healthy, Biodiverse Neighborhood Corridors" and Darrel Morrison on "Rivers and Drifts: Natural Processes and Patterns in Designed Places" for presentation on Wisconsin Public Radio. She edited and prepared Neil Diboll's keynote on "The American Garden – A life or Death Situation" for DVD.
Other Volunteer Activities
Donna has been an active board member of the Wild Ones Fox Valley Area Chapter since its 1994 charter. She has been a Hunter Education Instructor for nearly 20 years for the Outagamie Conservation Club, and participates in eagle monitoring and Eagle Day activities in the Fox Valley. She serves on the board of the Citizens Natural Resources Association and the Wisconsin Conservation Hall of Fame, and was a founding member of the Invasive Plants Association of Wisconsin. In her role as a park commissioner for the Town of Grand Chute Parks and Recreation Department for 14 years, she promoted native plants and natural landscaping in the Town's parks and other green areas.
Donna holds a degree in Organizational Management from the University of Wisconsin-Green Bay; she also attended the Universities of Marquette, Wisconsin-Milwaukee, New Mexico State, Wisconsin-Oshkosh and Lawrence.